Enter subhead content here

WHAT IS TAI CHI CHUAN?
Tai chi is a Chinese martial art that is primarily practiced for its health benefits including a means for dealing with tension and stress.
Tai chi emphasizes complete relaxation, and is essentially a form of meditation, or what has been called &meditation in motion Unlike the hard martial arts, tai chi is characterized by soft, slow, flowing movements that emphasize force, rather than brute strength.
The Combat version of original Tai Chi has been modified into a fitness and health science called Executive Tai Chi (see below)
WHAT IS EXECUTIVE TAI CHI?
Usual Tai Chi as taught everywhere in the world, is made of 108 positions and 37 movements (as modified by Master Cheng Man-Ching)
Today, These steps are learnt without understanding the basic meaning and application of each move. After a while, Students get bored of the slow pace and complicated movements and eventually give up.
Until now, original Chinese Tai Chi was difficult to learn with its complicated steps practiced primarily for self defense.
Now, after a ten year extensive research by a group of young Doctors, Tai Chi has been condensed into a Fitness n Health science called Executive Tai Chi .
After forming a research team consisting of
Tai Chi experts,
Medical doctors,
Alternative Medical practitioners,
Physiotherapists,
Chinese Martial artists,
Yoga teachers,
Police Fitness consultants,
Corporate health consultants,
We absorbed the useful movements and discarded the complicated joint straining movements. We converted the usuall Tai Chi Chuan into a user friendly, fast to learn method for today's busy, stressed out metro man.
This method involves no acrobatics, requires no great flexibility and teaches no complicated steps or no knee straining stances or positions.
We added a Cardio workout, added Music, added a unique Pot belly reducing chinese program, added Pranayama & Chinese Meditation.
We now present EXECUTIVE TAI CHI, the most happening fitness system in Asia.
This method is simple, and meant for men, ladies, children, girls, pregnant women and elderly. It will be beneficial to the healthy and the diseased. Cardiac patients, Stroke patients and Chronically disabled patients will also benefit greatly from this form of Tai Chi.
QI GONG TAI CHI HEALING
Via Traditional Chinese Medicine [ TCM ] for disease therapy of Backache, Spondylitis, High Blood Pressure BP, Diabetes, Heart disease, arthritis, Joint disease, Chronic didease, etc
CORPORATE TAI CHI WORKSHOPS
are possible. Contact us.



Enter supporting content here
click to visit latest website on NATURAL HEALING
for consultations, SMS 9969022229 or call 9820496752 Appointments (Miss Helena)
Dont forget our website address
www . happyheal . com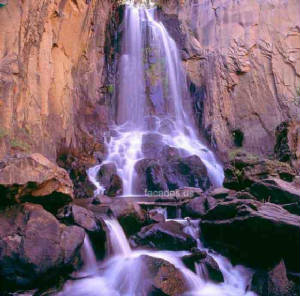 WELCOME TO ALTERNATIVE CURE INDIA !

This is an educative website with information on how the body has inherent healing mechanisms for its survival. It in no way contradicts existing Scientific belief.

We call this "Alternative Cure" OR "Nature Therapy"

If you are suffering from Any Disease

and wish to avoid

Cumbersome Investigation, Invasive Intervention

Toxic Drugs & Dangerous Remedies

while following Scientific Logic,

You are Welcome to Consult Us !

DISCLAIMER: The information given here is general and not intended for specific patients. Do not treat yourself without proper medical advice. Any information you may use from this website for self treatment is at your own risk.
CLICK HERE TO AVAIL OF OUR SERVICES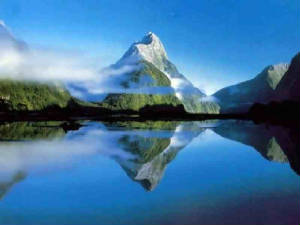 CLICK HERE FOR GENERAL PRINCIPLES OF ALTERNATIVE CURE & NATURE THERAPY
'Institute of Natural Healing'
Write to us
For appointment, fill the form above
Consultations
At various locations in Mumbai
Call 9969022229 Only for appt
(request no case discussions on phone)
For Overseas Patients
Telefonic and E Mail Consultations are possible

NOTE:

We are Doctors with previous Allopathic background.
We donot advocate any therapy that is
out of scientific bounds and objective logic.
Its just that we practice Medicine the way it should be...
Patient is always above Illness, Investigation & Therapy!
Disclaimer: The above viewpointspresented in this website is the general ideology of the author based upon his clinical experience and is not to be applied by reader blindly to any specific disease without prior consultation with your Doctor or with us. In that case, the author shall bear no responsibility for the consequences of blind application based upon interpretation of information presented here without medical guidance.
BELIEVE IN NOT

(Words of Wisdom from the Buddha)

Do Not Believe in the strength of Tradition

Even if they have been held

In honor for many Generations and many Places

Do not Believe Anything because many people speak of it

Do not Believe in the strength of the Sages of old times

Do not Believe that which You yourself have imagined

Thinking that a God has inspired you.

Believe nothing which depends only on Authority of

Your Master or of Priests

After Investigation, Believe That Which

You yourself have Tested and found Reasonable,

And which is for Your Good and that of Others.

Buddha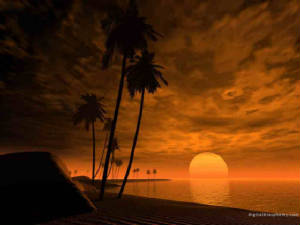 Alternative Cure India is a Health Care Clinic in Mumbai India which believes in Nature Therapy and Natural Healing processes within the body. It is a scientific approach to Chronic diseases like Coronary Blockage, Heart Disease to avoid Open Heart Bypass surgery, Angioplasty, Hypertension & High Blood Pressure BP, Diabetes, Obesity, Duodenal Peptic Ulcer, Piles, Fissure, Fistula, Colitis, Amoebic Dysentry, Paralysis, Bells Palsy, Stroke, Parkinsons, Parkinsonism, Asthma, ( Bronchial Asthama ), AIDS, HIV, Immunodeficiency, Thyroid problems, Rheumatoid Arthritis, Osteoarthritis, Knee Pain Artritis, low back pain & backache due to slip disc, spondylitis, cervical or lumbo sacral, Infections, Malaria, Typhoid, Dengue, Chicken guinea, Leptospirosis, Hepatitis, Renal failure, UTI, Urinary Tract Infection, Kidney stones, Calculus, Cancer, Malignancy, Breast CA, Prostate, Surgery, Joint replacement surgery, Hysterectomy, Uterus removal, Appendix, Bleeding disorders, Excessive Menses, Menstrual problems, Fracture, Dislocation, C Section, Delivery, Caesarian, Forceps, Rheumatism, Eczema, Psoriasis, Skin disease, Allergy, Diarhoea, Stools, Bleeding disorders, Leukemia, Anemia, Weakness, Impotence, Infertility, Sexual problems, General weakness, other disease.